Building Your Confidence As You Plan Your Wedding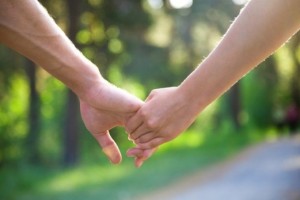 If you're considering premarital counseling, I want to encourage you to do so for many reasons.  Frankly you probably have one of two rationales for checking in on this website.
You want to learn all of the tools and resources you can find to build the long-lasting marriage of your dreams.
Or you have some concerns already that you and your partner need to grow around to make this relationship sizzle.
Research indicates that couples who engage in some form of premarital counseling report a 30 per cent increase in marital satisfaction. Premarital counseling can teach you the tools that research has identified to be present in couples with high levels of relationship satisfaction.
Starting right from the beginning with these insights will save you much heartache and frustration. Couples who use these tools are much less likely to slip into a kind of isolation or  knock down drag outs that lead to a grimness that hardens into scar tissue. In premarital counseling, you will learn to:
Savor the good moments and make sure they happen often.
Communicate effectively.
Resolve conflict and reduce fighting dramatically.
Develop rituals that deepen your sense of closeness.
Appreciate your partner's differences
Feel appreciative of the strengths you both bring to teamwork
Come to understand your partner's preferences for experiencing affirmation from you.
Develop a freedom to talk about your sexual intimacy together.
 Explore many of the differences in your expectations of a relationship.
Identify effective strategies for affair protection.
If you are concerned already that you have some glitches in your relationship, that's not necessarily a reason to avoid getting married. Don't give up until you have invited a premarital therapist to look at the blind spots that might need fine tuning to help you feel confident in your bond.
Many couples encounter some typical upsets during their engagement that simply require:
Learning better ways to talk about conflicts
Agreeing to call timeouts until you both can be more objective in solving problems
Making sure that you are "getting your partner" and vice versa
Appreciating your cultural differences
Grasping the best ways to deal with potential differing in-law expectations
Moving out of singlehood into habits that build secure marriages
Dealing with any concerns about

Verbal or physical abuse
Potential alcohol or drug abuse
Problematic withdrawal patterns.
Do plan to make part of your premarital planning, not only finding the venue and creating the guest list but also making sure you are equipped to find the real joy in your relationship. Nothing leads to greater satisfaction in life than a relationship that's vibrant and alive.  To set up an appointment, give me a call on my cellphone at 914 548 8645.
Check out these articles by Dr.  Jim:
12 Topics and 75 Questions to Talk about Before You Get Married
Have Assurance  When You Walk Down The Aisle
Contact us or register for Newsletter to receive notice of future workshops led by Dr-Jim. Include Premarital Counseling Workshops in the note.  Feel free to suggest topics or questions you would like to find answered in this section of the website.
As you enter the holiday season, do you fear losing touch with your best beloved amidst the craziness.  Let me suggest reasons why you need to do one thing in order not to lose ground [...]