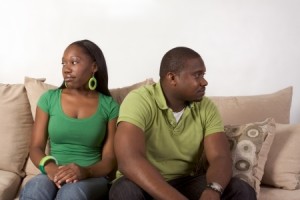 Do you wonder if your wedding plans are a mistake?
A recent article in the NY Times, delineates ways to help you distinguish normal anxiety about getting married from danger signals that merit careful attention.
Strong feeling of knowing that this is the wrong person but getting married anyway  forecast a higher rate of people who later get divorced.
So if you are a friend talking to a bride or groom who is willing to share their feelings of hesitance, take them seriously.  Often when people proceed too hastily with the marriage, they have found no one who will sit down and listen to their concerns and help them weigh them.  Instead with the societal pressure to finish the countdown they have plunged ahead.
The article suggests that encouraging   your friend or (even yourself) to write the issues down or talk to someone or a therapist can head off a later disaster.   By doing so, your friend or you can clarify what is normal pre-wedding jitters or reasons significant enough to justify postponing the marriage.  Premarital counseling can support this discernment.
See also
What If I Am Unsure about Marrying My Fiance
12 Topics and 75 Questions Every Couple Should Talk about Before Getting Married