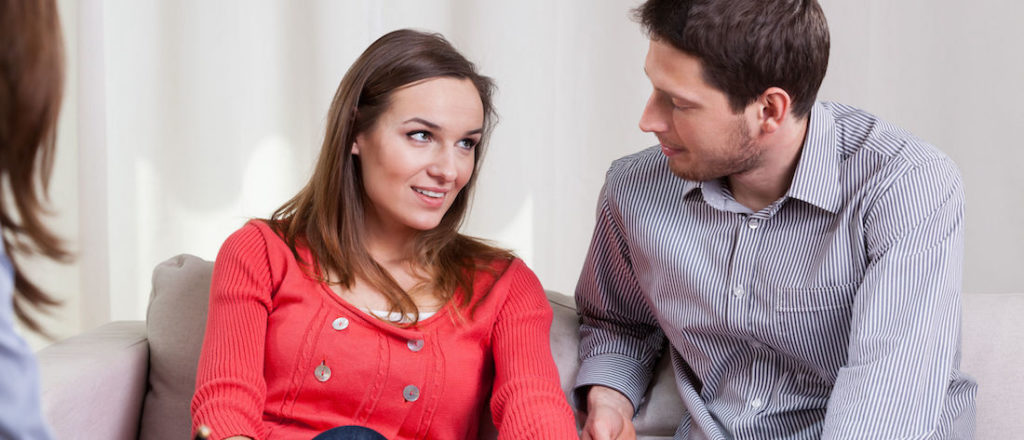 How Marriage Counseling Can Create The Special Relationship You Have Always Wanted
Imagine having the marriage of your dreams.  Let yourself fantasize for a moment.  Put aside your feelings of disappointment, failed expectations and frustrations in your relationship today and remember what you had hoped for the day you walked down the aisle.  What did you want from your marriage in your wildest fantasy?  Can you conceive of what that would look like?
Maybe you would love to become a dream team, pulling together as you forge your future together.  Perhaps you want to believe that you can always reach out and count on your spouse to show up whenever you need them?  Maybe you fantasize about hosting great parties together or making a difference in the world?  Or perhaps you would turn to your spouse and know for certain that they would make the effort to know you and understand what something meant to you when you shared it.  You may even yearn for the passion your marriage once had both in the bedroom and in your regular everyday life.
 It's Not Impossible To Create The Marriage Of Your Dreams
Getting unstuck from the place you're in requires only one thing: that you do not get trapped in the belief that these hopes and dreams are impossible.  They are NOT.  In fact, for some couples, all it takes is stepping into the realm of what's "possible" to fix what feels broken today.  I am sure it will not surprise you that it requires work.  More importantly, it calls for an intentional focus on improving your marriage from both parties to heal.  But, with that kind of loving attention, anything is possible.  As you think about marriage counseling, I want you to consider that what you envision can and uncovering the blocks to that vision leads to change.  That will be the focus of our work together.  Let me tell you a little more.
What Happens To You In Marriage Counseling
Initially, you would gain the ability to talk with each other, openly and honestly.  You would also gain the freedom to hear what your partner is saying and what they need from you in the marriage. You will learn the skills of validation and learn to let your spouse know from your heart that you can accept them as they are, without needing to fix, heal or change them. Hopefully, they will begin to show the same unconditional love to you.
You will create a script for how to get out of a fight before it gets too intense.
You will develop the skill of a seeking win-win solution by learning to negotiate fairly for what you want and need in the relationship.
Using a journal format, I will teach you to share your vision for your relationship with your spouse.  By doing this, you can co-create a marriage you can both fully invest in for the rest of your life.
You will learn the love language of your partner -i.e., learning what actions will make your mate feel loved. This "translation" tool will help clear up confusion and frustration.  So you will not be doing what would help you feel cared about but what your partner would find the most loving thing you could do.
Finally, you will develop the habit of making time for each other that  you planned a look forward to.  With your marriage a top priority in your life, you will find that everything, and I mean everything runs more harmoniously.
You don't have to take my word for it.  Time and time again, research has shown that a healthy marriage not only keeps you alive longer, but it also leads to greater happiness and overall life enjoyment.  Read this piece from the Washington Post as proof.
When you catch the early warning signs, you can rebuild the bond between you and get on with living the life you have always wanted.  Marriage counseling works best when you set your goals and have those goals become a reality in your life.  I hope this article will inspire you to make an appointment before the pain gets worse.  For a confidential discussion about what's going on and your best next steps, please give me a call on my cell phone at 914-548-8645.
For more posts go to  Articles on Marriage
If a midlife crisis is affecting your marriage, you may see some of the following signs: Are you withdrawing from your intimate other because things seem empty?  Do you find yourself feeling that you have [...]