After you have confronted him about the cheating, you may wonder what he is feeling.  Since he has betrayed your trust in such a painful way, you may find it hard to believe anything he is saying.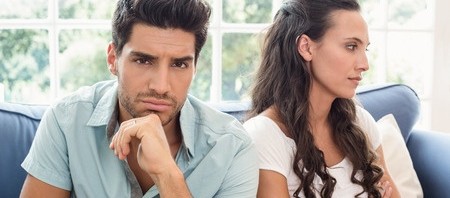 As someone who specializes in extramarital affair recovery, I want to tell you what I have heard many men say.  Since I have heard it repeated so often, I have come to believe these truly represent what many of them are feeling.
1. He had hoped that you would never find out.
This may not be as hard to believe as the others though some men have not even covered up their tracks very well.   Yet at least as men enter these relationships, they tend to assume that they can keep it under cover and not hurt you.
2. He wants you to believe he didn't intended for things to get out of hand.
Many times these relationships move from a casual work experience together to a friendship over lunch to a much deeper kind of sharing.  At the beginning, this truly may not have been part of his plan.
Many men do not imagine that you will experience this as an affair.  Only when it becomes sexual do they recognize they have crossed the line.
At the same time marriage counselors tend to agree that most women are pained by the intimate sharing than men will recognize.  For them, the openness especially if there is talk about how the marriage is not working, represents a betrayal of what they thought of what you felt should be "between us."
3.  He can't believe that he has done this to you.
You may be totally surprised that this person whose values you have trusted could have such a breach of character. For many men as well they wake up out of the trance state of the "in love" relationship and can't believe they have gone against their own values in this way.  Not are their friends surprised but so will be your man.
For more feelings he may be having after an extramarital affair:  click